Ed Sheeran… The Country Artist?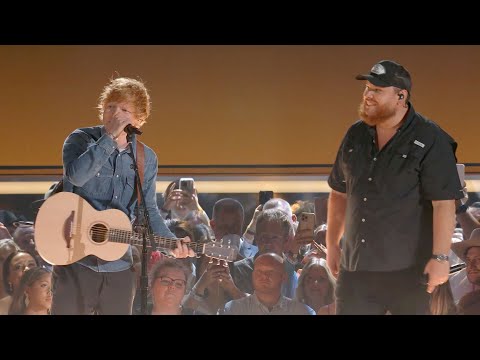 Ed Sheeran performed two songs at the 58th Academy of Country Music Awards and now he's saying he could see himself in that world.  "I would love to transition into country," Sheeran told Billboard backstage at ACM Awards rehearsals. "I love the culture of it — I just love the songwriting. It's just like brilliant songs."
He admitted he and his wife listen to country music at home ("All day, every day in the kitchen") and  it's all thanks to touring with Taylor Swift in 2013. "I'd never really listened to country music as a kid growing up."
Fun fact. Sheeran actually lived in Nashville for a bit and even wrote an unreleased song with Florida Georgia Line with lyrics saying: "My neck's still red, the sky's still blue, my truck's still big, my girl's still you,"  "We live where we live because we love living in Middle America".
What do you think about a country Ed album?
---