These Dancing Dads Are Charming The Internet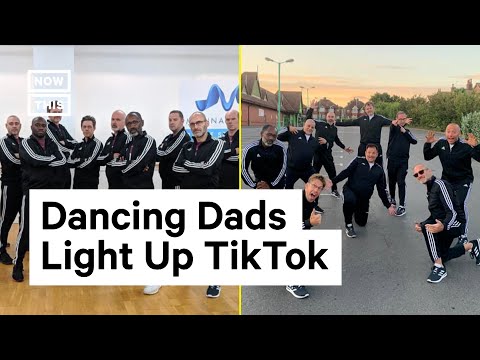 A group of middle-aged dads formed a dance crew to perform at their kids' school but ended up charming the Internet with over 300k followers. One of their fans is Hugh Jackman. They've even got a cool group name and matching outfits…the 'Outta' Puff Daddys.
This whole idea started in 2012 for a surprise performance at their kids' annual dance show. They range in age from 42 to 60 and nobody had dancing experience. They did get some help from their kids' street dancing teacher for the surprise performance and it was such a hit, they decided to keep doing it!
Their unlikely leader is 48-year-old Paul aka 'Jukebox' Juke who says he's not the most confident guy, but he's now their artistic director. And he says dancing together has helped the members through bereavement, unemployment, and depression.
Now the viral TikToks and Instagram Reels of their synchronized dancing have their kids cheering them on alongside a six-figure following.
---