Woman Without Limbs On The Hunt For A Job
March 22, 2023 6:24AM AKDT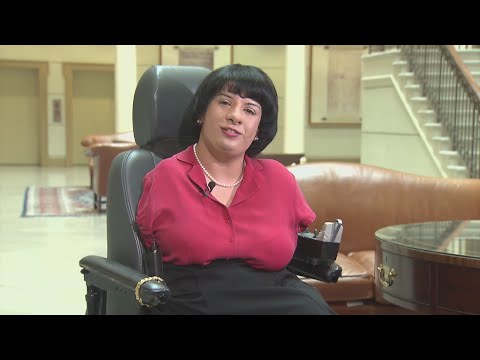 Lisa Olson lives in Virginia Beach and has a master's degree in journalism from Regent University, and she worked there for nearly 20 years until her position was eliminated last year. 
She has since applied for hundreds of jobs and has been interviewed 70 times but with no luck. But she's pretty extraordinary. When Lisa was born, doctors found her abandoned at a hospital in India. She had been born with no arms or legs, and the belief was that the baby was exposed to Thalidomide, which they gave women in America for nausea in the 50s and 60s. 
At the time, a doctor told his staff to euthanize her but an intern in pediatric medicine stepped in to say, "God had a purpose" for her life. He got her to a mission in Northern India where the women took her in and named her. She was adopted by an American family at age 5. 
Her adoptive mother taught Olson how to care for herself, which developed her independence. Now, Lisa uses a pen tip to type on a computer while filling out all those job applications, and believes her disability is behind the fact she hasn't yet been hired. We're hoping with all this attention, that will soon change! 
---